from Garden to Gathering
All of our artisanal products are handmade in small batches with all natural, plant based ingredients and always include local, organically grown edible flowers
Learn More About Us
the Flouwer Co. story
Hand Grown
Hand Picked
Handcrafted
How it Started
Flouwer Co. sprouted from a unique intersection of passions between two friends. Originating as an outlet, or perhaps more accurately, a shared passion project, our journey began when we, Theresa and Kristen, met as neighbors and became fast friends. Our connection was rooted in our enthusiasm for cooking and enjoying lively gatherings, often accompanied by a well-crafted cocktail.
Theresa possesses not only culinary prowess but also a green thumb, brimming with botanical knowledge. Meanwhile, Kristen, though more relaxed in her gardening pursuits, harbored an unwavering love for fine dining and an insatiable curiosity for emerging food trends. When Theresa introduced Kristen to the world of edible flowers, it was as if fate had intervened, and the rest, as they say, is delicious history.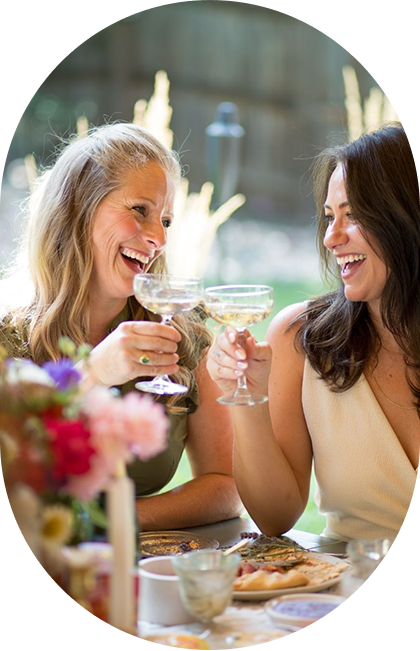 How it's Going
Since formally establishing Flouwer Co. in 2019, we've blossomed into a company dedicated to crafting items that ignite inspiration, provide guidance, and elevate various aspects, from garden to gathering.
What initially began as a two-woman venture has now flourished into a dynamic team of artisans who share our passion for both food and flowers. Together, we've nurtured our kitchen and witnessed this team blossom more every day.
Our valued partner stockists are the lifeblood of our business, fostering a growing interest in Flouwer Co. that extends to every corner of the country. In 2022, we embarked on an exciting new chapter by opening our first brick-and-mortar store in our beloved Denver neighborhood, and we eagerly anticipate the exciting future ahead.
Interested in Wholesale?
Are you interested in featuring our products in your shop, market or specialty grocery store? By recently moving our wholesale site to Faire, it's now easier than ever to organize, prepare and ship your orders faster. Providing you with more accurate product inventory and more consistent production times.